Ernest TURC has been growing bulbs for several generations in Anjou and Brittany and then selling them in France and the whole world. The two different production sites, each with its own weather conditions, allows us to grow a variety of species in different seasons.
Loire valley Production Site
Our main business is situated in the Loire Valley near Angers in Brain-sur-l'Authion (in Maine-et-Loire): breeding, multiplication and packing take place here.
About twenty hectares of land are dedicated to the growing of summer flower bulbs. The area is particularly suitable for growing dahlias, cannas and alstroemerias due to the sandy soils, warm temperate summers and fairly mild winters. Every year, we grow and pack millions of bulbs on the Angevin soil to be sold in France and abroad.
In addition, for the last few years the company has started producing organic bulbs, grown in accordance with the rules and regulations of Organic Farming. Dahlias, cannas, rhubarb, heritage vegetables … Our collection of organic bulbs continues to grow each year. Fully aware that the future is in sustainable agriculture which respects biodiversity, Ernest TURC doubles each year the surface allocated to organic farming; with 4 hectares in 2020, our objective is 8 for 2021.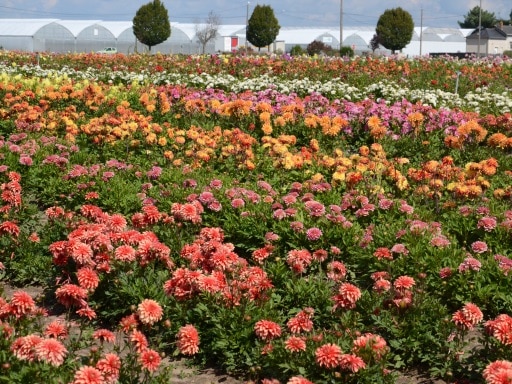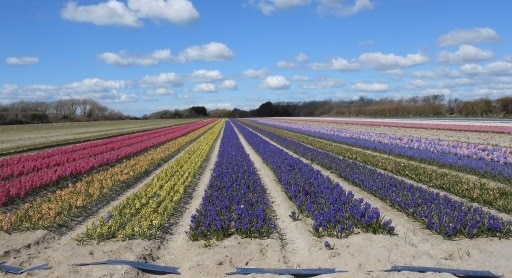 BRITTANY PRODUCTION SITE
Our production site in Brittany, Dune, is dedicated to spring flower bulbs farming. Hyacinths, iris and muscari are grown in this area in the South of Finistère in Plomeur and in Saint-Jean-Trolimon. These seaside towns benefit from sandy soils and a mild climate with few frosts. We have about 200 hectares of land for growing here, allowing us to rotate crops sufficiently to produce healthy plants and reduce diseases in the soil.
Ernest Turc : there are today approximately:
300 hectares of land under cultivation