ERNEST TURC HISTORY
A beautiful « plant story » that has been going on for more than 100 years
The history of the company Ernest TURC started over a hundred years ago with flower peddlers in the Oisans region, mountain farmers who spent the best part of their time cultivating their land high up in the lower Alps and who were particularly interested in flowers and alpine plants.
Over time, they started to develop their business, leaving behind the mountain pastures to travel and enlarge their plant collections. These travelling salesmen bought and sold plants throughout their journeys, sometimes cultivating them en route.
This is how the flower peddlers created what we would now call pop-up boutiques all over the world and it was during this time that members of the TURC family set up home in Anjou, France but also in Seville and Madrid in Spain and in the USA.
Adolphe TURC moved to Angers, a well-known horticultural area where the rich alluvial soil was ideal for growing bulbs. He passed on his passion for growing to his son Ernest who established the company of the same name here in 1912.
Originally a specialist in breeding and growing flowering bulbs, the family business has grown over the years developing new strengths in the seed and young plant markets.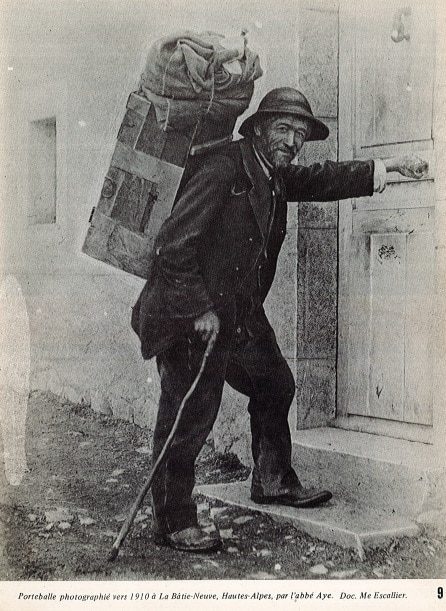 A RICH KNOW-HOW OF 5 GENERATIONS
Today, the company is managed by Bertrand TURC, Ernest's grandson and has two production sites, one in Anjou and the other in Brittany. The company's expertise has evolved over the years and resulted in the creation by natural hybridisation of over 250 different varieties of dahlias, cannas, and alstroemerias amongst others. Varieties are selected for their aesthetic appeal, their originality and their strength.
Ernest TURC's expertise is acknowledged both within France and abroad. The company offers over 300 varieties of dahlia, with some varieties becoming worldwide bestsellers. One of the UK's biggest selling Dahlia is 'Chat Noir', an Ernest TURC breeding from over twenty years ago, which inspired other growers in the search for the perfect black dahlia.
Ernest TURC encourages research and quality: the company has its own laboratory in which varieties are improved and regenerated by getting rid of bacteria and viruses.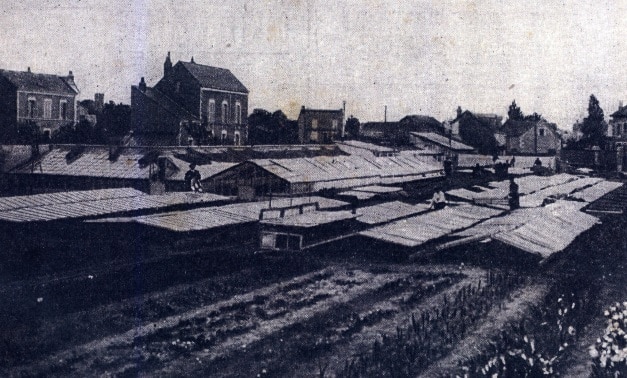 SEEDS WITH FAMILY BUSINESS ROOTS
As well as flower bulbs, Ernest TURC also specializes in seeds, with a wide range of products on offer. More than 1,000 different seed products of flowers, vegetables and herbs for all levels of gardeners, from beginners to experts, are distributed. The company has also created the largest range of organic seed tapes and discs, with over 100 different products. This range is targeted at the first-time gardener with seeds set at precise distances in biodegradable paper ribbons or mats. Included in the range are all of the essentials for an organic vegetable and herb garden.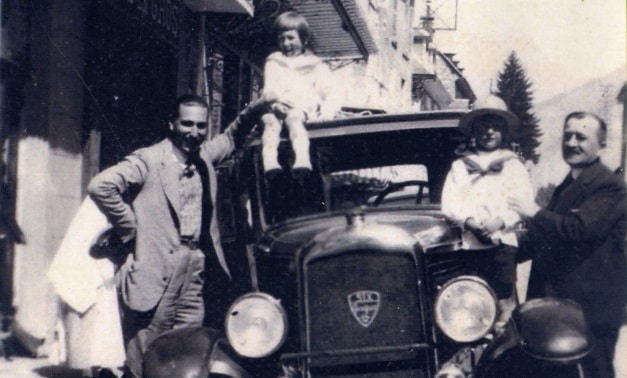 ERNEST TURC CULTIVATES THE FUTURE
Engaged in ecological and responsible horticulture for some years, the company grows ranges of organic flower bulbs and heritage vegetables, which expand every year.
The company invests every year in new trends and our team is passionate about a green future. Ernest TURC is a century old company whose teams are passionate about sharing their knowledge and expertise. Youth and experience are twinned on all our projects to satisfy the needs and desires of all our clients.
A few figures
Range of 1,500 varieties of flower bulbs
300 hectares of land in Anjou and in Brittany
30 million bulbs sold
4,000,000 hyacinths, 2,000,000 muscari, 2,000,000 irises grown in Brittany
1,000,000 dahlias, 300,000 cannas, 1,000,000 anemones, 1,000,000 alstromerias, tens of thousands lilies and agapanthus grown in Anjou,
More than 1,000 varieties of vegetable and flower seeds,
A dozen or so varieties of heritage vegetables grown in Anjou: Jerusalem artichokes, Helianthi, Chinese artichokes, earth pears….